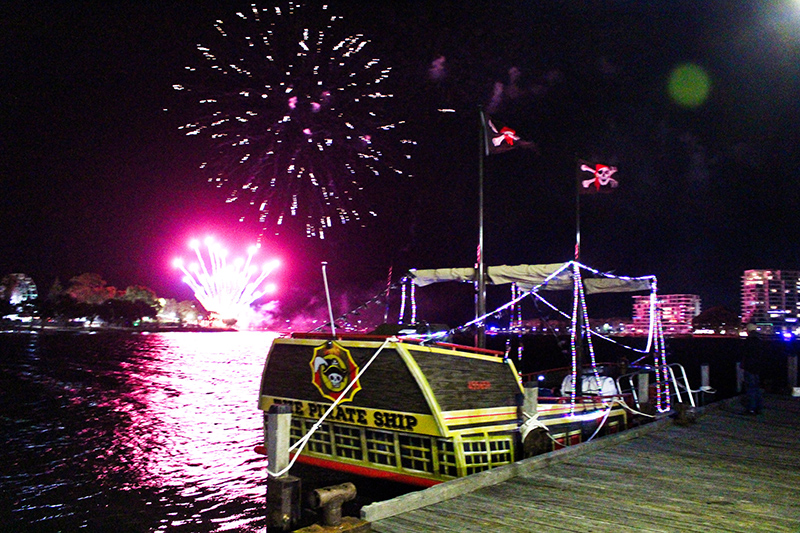 Join us for a 2hr cruise on New Years Eve, starting at 8:45pm we'll watch the fireworks, cruise through the Mandurah Canals for our usual Christmas Lights tour and then finish off in the Marina. Beer & wine (4 drinks) included in adult ticket prices plus snacks aboard.
8:45pm - Depart from the Eastern Foreshore.
9pm - Fireworks in the bay
9:15pm - Christmas Lights Tour
10:15pm - Marina
10:45pm/11pm - Drop off.
This is an exclusive cruise and only 38 seats will be available.
Kids tickets are (0-17) on this cruise but must be accompanied by an adult.
It is advisable that kids are over 5 but not enforced as it will be a late night.