Kids Parties
Standout from the crowd with a Pirate Ship experience for your next birthday party with prices starting at just $12 per child.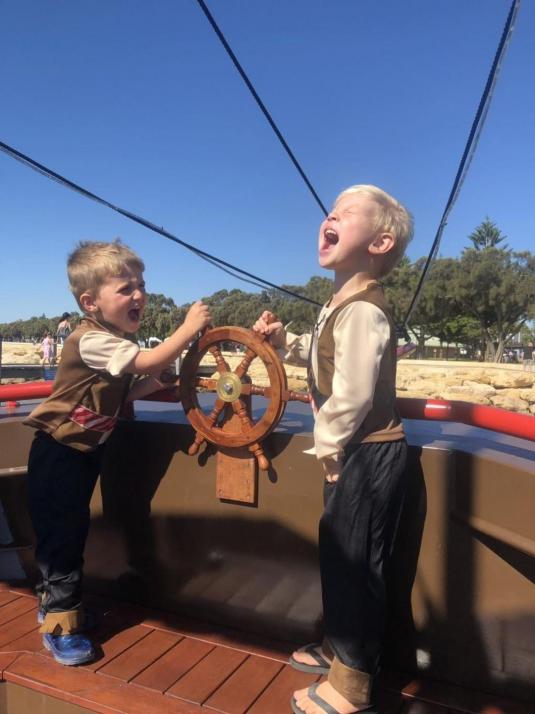 Captain Jack Party
Join in on a public Pirate Cruise for your child's next birthday party with children's prices at just $12 invite your little pirate and his or her friends and come aboard for an adventure. They may even come in full pirate attire. Listen to silly jokes from our pirate and learn the pirate code and have a bit of fun.
You are welcome to bring lite snacks and drinks on board or have a picnic at the foreshore afterwards.
Pricing
Kids $12
Under 3 Free
please add Infants to all orders
Adults $24
Please allow 1 adult for every 4 children invited.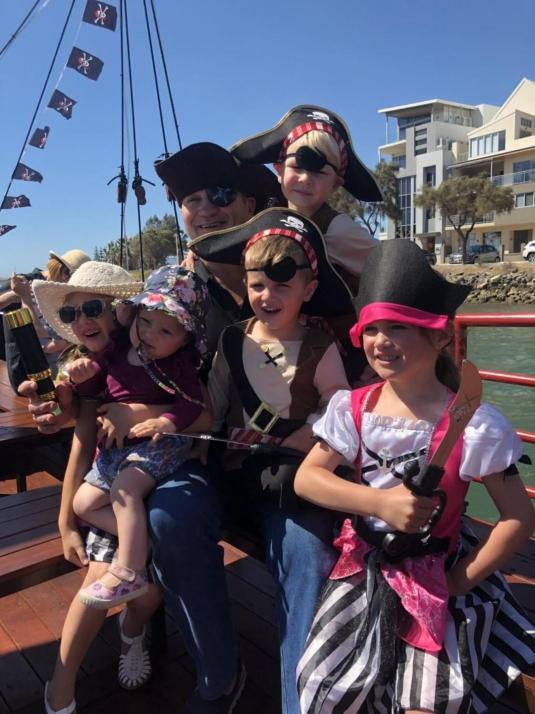 Captain Blackbeard Party
Hire the boat for an exclusive 45 minute pirate cruise with friends and family. This option also allows you to bring your own food and drink, our crew will be happy to help set things up aboard and to keep the kids entertained for an enjoyable party. You are free to move around as everyone knows each other it will be a truely memorable party.
Inclusions
We'll supply a captain and pirate crew who will offer entertainment for the kids. All children will receive a branded Pirate Ship Mandurah flag and a lollipop. Come fully dressed or in normal clothes.
Pricing
$20 per person with a minimum of 20 guests. This price is for adults and children.
The boat can accommodate up to 50 passengers. We require 1 adult for every 4 children attending the party. 
Infants may come free of charge but are not included in the 20 guests required. 
Catering
Guests are welcome to bring light snacks and drinks aboard. The pirate cruise is entertaining for the kids and there is lots for them to see. A good idea is to have a picnic at the foreshore before or after the cruise to allow everyone to enjoy the time aboard rather than sitting and eating, there is a fish & chip shop located close to our jetty and the eastern foreshore playground is about a 5 minute walk away. 
Coronavirus disease (COVID-19)
 
Cleaning has been increased between each cruise and our shared hats and telescopes have been removed. Passengers must be fit and of able bodied to walk down the gangway on to the vessel unassisted at this current time (parents to assist young children). We are exempt from the 2sqm rule and are operating at full capacity.