History of The Pirate Ship
The Pirate Ship Mandurah was founded in 2018 but the history of where it all began goes back to the UK nearly 20 years ago.
I grew up in the UK in a small fishing town called Bridlington. Back in the 70s and 80s the town was the home to dozens of angling vessels and with the downturn of mining in the UK and cheap holidays to Europe the fleet slowly dwindled. In an effort to find a new use for the angling vessel Sportsman, Sean Newby converted her into a Pirate Ship in 2000.
I started working for Sean when I was around 12 years old and spent many years working throughout the summer holidays before gaining my skippers ticket at 18 and going on to skipper Sean's other vessel and work on fishing vessels as part of the Bridlington lobster fleet.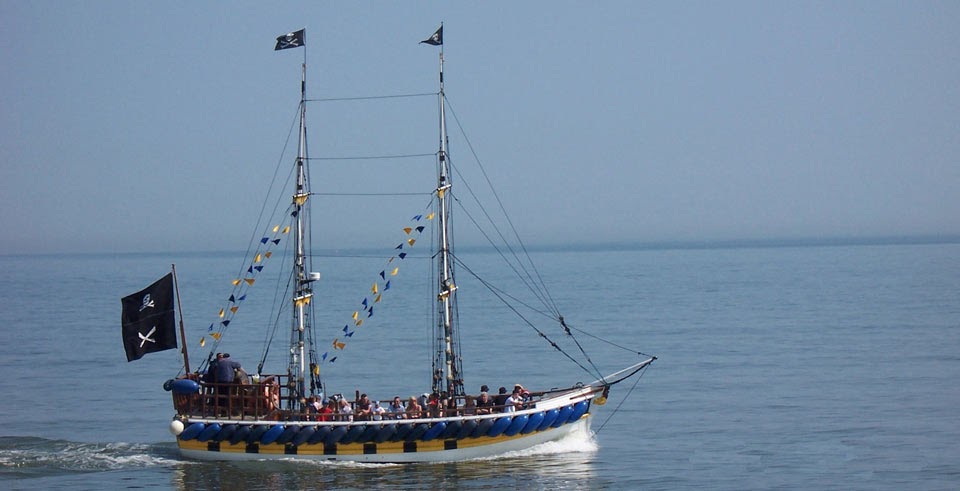 I've been working in IT for the best part of the last 10 years but while pondering the new Mandurah Bridge back in 2016 over a glass of wine with my partner Anita, who has grown up in Mandurah, I proposed that her home town was the perfect place for the next Pirate Ship. I enjoyed working on the pirate ship in the UK so much and with two young children of my own I wanted to offer other kids the same opportunities growing up in Mandurah.
Initially we wanted to find an old wooden vessel and convert her but after much research it was decided that it simply wouldn't be feasible and that our simplest course of action would be to build a brand new vessel.
We spent a number of months researching our options before finally applying to the City of Mandurah in September 2016 and gaining approval in May 2017 and from there we spent months identifying the right builder for the job before finally selecting Saltwater Marine in September 2017.
After 15 months of construction, the vessel launched on December 1st 2018.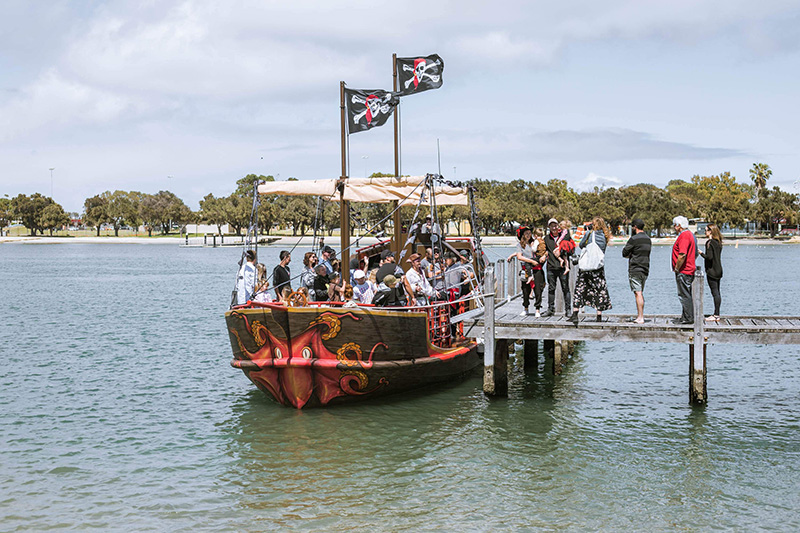 Construction Updates