Grazing Boards 
Grazing Board $25 per person
We offer a selection of Australian and international cheeses, a large selection of charcuterie (cured meats and salamis), fresh fruits, pickles, olives, lavosh, fresh breads, house made jams and relishes.
Minimum order 20 guests.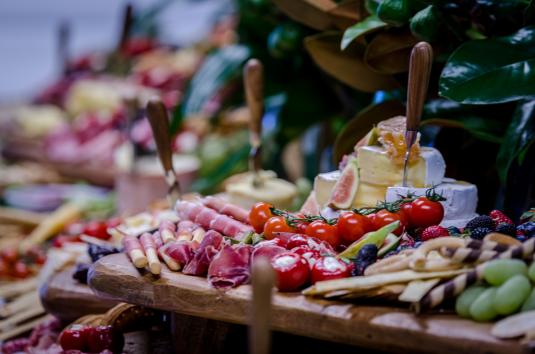 BBQ Aboard The Pirate Ship 
You will have your very own personal chef cooking aboard, minimum 20 guests.
Meat Eater BBQ $40 per person
Assorted salads, breads and sauces, gourmet sausages, beef skewers, meatballs and chicken.
Please note that the catering aboard requires a minimum 2hr boat hire and 3 hrs for the bbq aboard.
Alternatively for a 1 hour boat hire guests are welcome to bring snacks and finger foods.