Mandurah Skate Park
Recently opened in December 2020, the Mandurah Skate Park represents the evolving nature of Mandurah and the vision of our City. On the Western foreshore the space features social and leisure areas including grassed areas, elevated spectator seating with shelters, lighting, drinking fountains, a basketball half-court, and pedestrian connections to the wider area.
The national competition standard park on the western foreshore includes three skate zones for different skill levels, including a competition bowl area, for skaters, BMX, and scooter riders.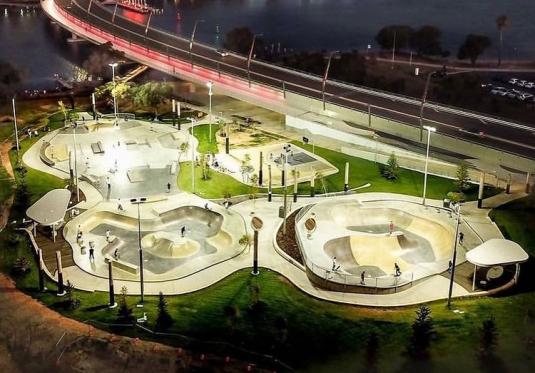 Eastern Foreshore Park
Situated on the Eastern foreshore close to the jetty the Pirate Ship departure point you'll find a park that offers fun for kids of all ages. Fully shaded with a soft fall surface. The playground is full of slides, ladders, climbing walls and a tunnel to entertain toddlers and kids.
With inviting views over the estuary, BBQ's, plenty of seating, shade and a good selection of bars and restaurants this playground is the perfect accompaniment to your pirate adventure.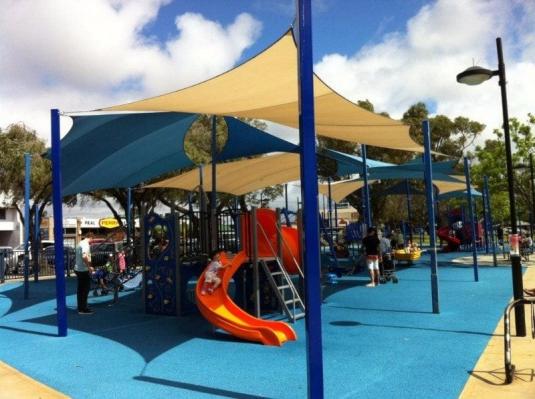 Mandjar Markets
Also located at the eastern foreshore. The markets run seasonally on Sundays in the warmer months, we suggest you click the link for current updates. http://www.mandjarmarkets.com.au/
Offering a unique selection of hand made gifts, award winning art & craft, fresh food and local gourmet goodies the markets never fail to disappoint. Located under large shady trees of the eastern foreshore with spectacular views over the Peel Inlet, if you are looking for a taste of all things Mandurah we certainly recommend this as a Sunday activity.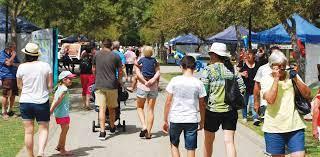 Mandurah Boat Hire
If you're feeling inspired to explore further canals after your pirate cruise, the Mandurah Boat & Bike Hire offer a range of boats for hire, with no skippers ticket required! 
Alternatively if you fancy some light exercise why not hire a kayak or stand up paddle board. Mandurah offers an abundance of wildlife in its inland water ways making kayaking or paddle boarding an absolute pleasure.
Further information can be found at https://mandurahboathire.com.au/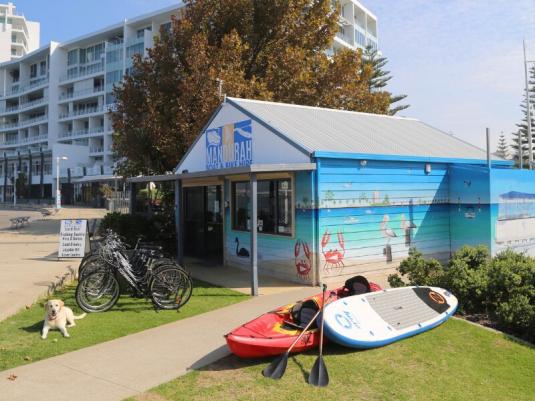 King Carnival
King Carnival is situated on the beautiful Mandurah Estuary adjacent to the Anzac Memorial. Entertaining visitors and locals alike, it represents an iconic piece of Mandurah history having been operational for over sixty years. Hosting a mini golf course and activities from bungy trampolines to bumper cars it offers fun for all the family to complete the day after your pirate cruise. 
With plenty of parking, or an easy stroll over the new bridge, we heartily recommend King Carnival in Mandurah. For further information head to https://kingcarnival.com/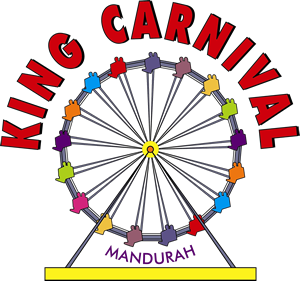 Tourist Fun Train Company
With two tourist trains Big Toot and Mini Toot the Tourist Fun Train Company is another local business we love as they offer fun and informative trips around Mandurah with a handy stop at the Eastern Foreshore, metres from the Pirate Ship jetty. 
These road licensed, trackless trains have multiple pick up and drop off points making it an easy activity for the whole family to enjoy. Further information and route maps can be found at http://touristfuntrain.com/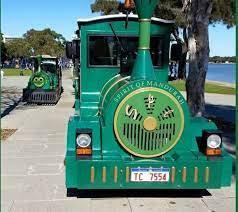 Mandjoogoordap Dreaming
Join George and his team at Mandjoogoordap dreaming and learn local cultural stories and knowledge about Mandurah and the Thrombolites (Woggaal's Noorook). With local walking tours available and air conditioned bus tours available to explore the unique cultural heritage of the Mandurah region. https://www.mandurahdreaming.com.au/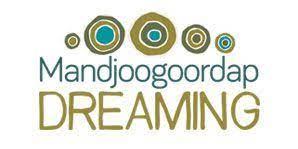 Dolphin Quay
Mandurah's Dolphin Quay is one of the many sights we see on the Pirate Cruise, and certainly worth a look as a landlubber. A selection of bars, restaurants and cafes await you as well as the Keith Holmes reserve with it's very own pirate ship themed playground and mini beach area. 
For a delicious meal overlooking the water at a stunning picturesque marina, we highly recommend Dolphin Quay with its ample parking or just a short walk from the town centre.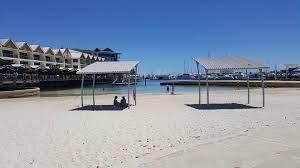 Amaze Miniature Park
A 10 minute drive from Mandurah, and you can while away an afternoon at the Amaze Miniature Park. This wonderful attraction has an extensive display of scale model miniature buildings and railways. 
Included in your entry is a challenging hedge maze, circular maze, secret garden, playground and a host of other activities. The grounds are also home to a 12 hole miniature golf course and other activities. There is a gift shop on-site, so with all this it really is a great place for the family to visit to relax after your pirate adventure. For further information head to https://amazeminiaturepark.com.au/